This is one of my families favorites. It's so easy to make and super healthy. The best part about this recipe is that except for cooking the chicken, you just open cans and dump them into the crockpot. Easy Peasy!!
Ingredients:
2-3 Chicken Breasts cooked
2 cans black beans
1 can kidney beans
1 can pinto beans
1 can red beans
1 can corn
1 jar salsa
Directions:
Cube chicken breast and add to crock pot. Drain and add beans. Add corn without draining. Add full jar of salsa. Cover and cook on high 6 hrs or low 8 hrs.
That's it. Easy right? This recipe is very forgiving. You can use any combination of beans you like. Leave out the corn or add more. If you want it more soupy don't drain all the cans. If you like it dryer drain more. The only thing I wouldn't ommit is the salsa. That gives it the flavor and makes it more than just a pot of beans.
I usually serve it with some fat free sour cream. Tilamook has a brand that tastes just like the full fat version. It's also incredibly yummy served over rice, but not as healthy. I hope you enjoy. I'd love to hear your reviews if you make this!!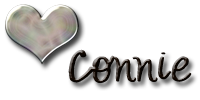 Linking to:
The Shabby Shic Cottage
Funky Junk Interiors